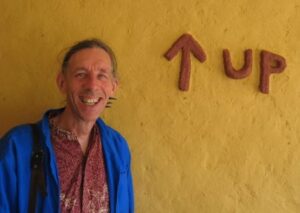 For over 30 years architect Peter Cowman has inspired students of his Living Architecture Courses to actively engage with architecture as a means of nurturing what he calls 'the dream of their lives'.
This, the first of two scheduled Living Architecture Experience Weekend Workshops (June 4+5th) at The Organic Centre, Rossinver, Co. Leitrim, offers an exciting opportunity to engage with Peter and his living architecture strategies as a means of understanding and enhancing one's relationship with the built environment of one's everyday life – be that one's home, workplace or workshop. One could even imagine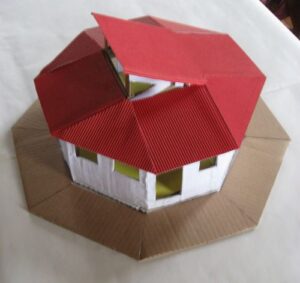 designing a simple shelter or full-size dwelling shaped to nurture the dream of one's future, such are the possibilities offered within this Workshop.  This first Workshop will focus on design, employing a stimulating mix of theory, practice and hands-on engagement ranging from playing house to learning how best to dream-map one's future; from gaining an understanding one's life to shaping an architecture to suit it's development; from celebrating individuality to embracing the power and fun of co-operative endeavour. With a focus on low-cost practical solutions the Workshop will also address the design of low-cost, low-impact eco-buildings that can be constructed without planning permission.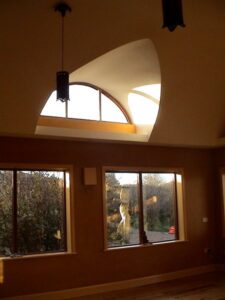 The second Living Architecture Experience Weekend Workshop (July 30+31st) will focus on constructionand on the best methods for realising one's design ambitions.
.Both Workshop programmes include on-site camping, evening session and communal meal options.
Considering attending either or both Workshops?
To get the most from the June 4+5th Workshop with it's focus on design it would be worthwhile to do some preparatory work. Depending on your particular focus here are some links to relevant material:

You wish to simply know more about Living Architecture or about architecture in general:
LIVING ARCHITECTURE … general information on the concept;  ARTICLES … these published articles cover a wide range of subjects, are in .pdf format, and can be freely downloaded and shared; COURSE HANDOUTS … these Handouts were developed for numerous LIVE Courses and Workshops delivered over many years of teaching activity. They are in .pdf format and can be freely downloaded.      Index of Handout topics 

You wish to extend or to give your existing home an eco-makeover:
Download the Surveying chapter from The Sheltermaker's Manual; use this to survey your home, including taking photos. Download and study relevant COURSE HANDOUTS which were developed for numerous LIVE Courses and Workshops delivered over many years of teaching activity – use these to prepare a 'brief' for your eco-makeover – what you want; how much you have to spend, etc. Bring this prepared material with you for the weekend workshop.

You wish to design an complete eco-house:
Download and read INTRODUCTIONS TO THE SHELTERMAKER MANUALS Vols 1&2 ; download and study the SHELTERMAKER DESIGN PROGRAMME … a summary of the unique Living Architecture design methodology; Prepare a 'brief' for your project and bring prepared material with you for the weekend workshop.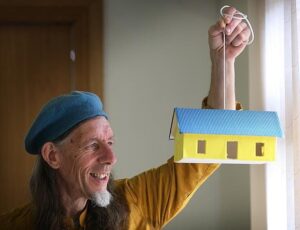 The July 30+31st weekend workshop will focus on construction. The intervening period between workshops will allow time to develop your designs in order to gain the most from the experience.